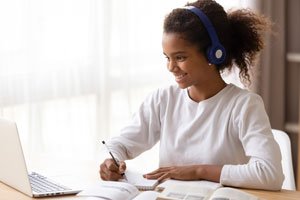 As a standardized test expert, Ethan helps students improve their scores on the SAT, ACT, ISEE/SSAT and GRE/GMAT. Standardized tests aren't the same as tests in the classroom, so students shouldn't prepare for them like they are. Ethan has found that high performing students run into real trouble on their standardized tests because they've falsely been lead to believe that the standardized tests assess their knowledge of complicated concepts. In truth, standardized tests assess very simple concepts which are presented in a convoluted manner.
Ethan's unique approach to preparation helps students get into the mind of the test maker and see what test questions are really asking. This enables them to answer more quickly and correctly, improving their score. Ethan doesn't use any unofficial materials from commercial test prep companies like Kaplan or Princeton Review because he firmly believes that best and only way to prepare for standardized tests is to practice using actual questions from the tests themselves.
In general students who work with Ethan for 8 weeks see score improvements of around 10 percentile points, which is equivalent to around 4-5 points on the ACT and around 150 points on the SAT.
Student Performance - some of my students have agreed to allow me to share their score improvements. (Students are ordered from newest to oldest):